Armonk Indoor Staff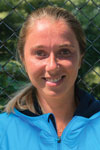 Kelsey Shea
Managing Director
Kelsey is the Managing Director of Armonk Tennis Club and Armonk Indoor Sports Center. Responsible for the day-to-day operations of the clubs, she serves as the organizational head for clients and staff.
Kelsey started at ATC as a camp tennis coach during her high school and college summers. She then became the primary tournament director, running USTA-sanctioned competitions for all ages and levels. Outside the club Kelsey is a high school tennis coach, having started at Sacred Heart Academy in Greenwich, CT. Since 2017, she has coached the varsity girls team at Rye Country Day.
Kelsey graduated from Colgate University in 2014 with a degree in Economics. She played four years of Division 1 tennis for the Raiders, occupying primarily the first and second singles and doubles positions for the latter half of her career and earning Patriot League All-League recognition.
Email: kshea@armonktennis.com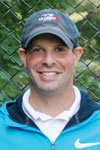 Doug Sherman
Tennis Director
Doug is the Tennis Director for Armonk Tennis and Armonk Indoor after holding the Senior Professional position at the Saw Mill Club from 2002 to 2008. In addition, he was the Head Professional at Seven Bridges Field Club in 2002 and 2003, and at Chappaqua Swim and Tennis from 2004 to 2007. Doug has also been involved with the USTA as a Recreational Coaches Workshop Trainer and the Competition Training Center Head Professional.
Doug received his BBA in Hospitality and Tourism Management from James Madison University in 2001 after being named the school's Outstanding Scholar Athlete in both his junior and senior years. He reached PTR Professional standards in 2002.
Email: doug@armonktennis.com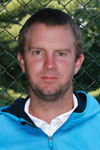 Greg Anderson
AITA Director
Greg joined Armonk Indoor in 2011 and became Academy Director in 2015. He is originally from Johannesburg, South Africa, where he began playing tennis at the age of four. He competed in national tournaments throughout his junior career and climbed to the top of the rankings in the U12 through U18 age groups. He was then recruited to play Division 1 tennis at the University of Kentucky and later Morehead State University, where he earned First Team All-Conference, Team MVP, and Academic Recognition honors during his career. He holds a bachelor's degree in Exercise Science.
Professionally, Greg has also acted as hitting partner and strength trainer for his brother Kevin Anderson, who has reached a career high of #5 in the ATP World Tour rankings. This experience has made him very aware of what it takes to succeed at the highest level and what aspiring tennis players should work on to get there.
Email: ganderson@armonkindoor.com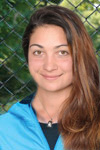 Jaki Alawi
AITA Team Path Director
Jaki comes from Sofia, Bulgaria. As a junior, she was ranked as high as #170 in the ITF and #800 in the WTA. With three ITF junior singles titles and two doubles titles, Jaki was the top-ranked U16, U18, and women's player in Bulgaria. She placed seventh in the European Summer Cups in both the U16 and U18 divisions and went on to lead the Bulgarian Fed Cup team.
Pursuing a college career in the United States, Jaki began at Long Beach State, where she was the 2010 Big West Freshman of the Year and a two-time All-Big West selection while helping the team to its eighth appearance in the NCAA Tournament. She then spent two years at the University of South Carolina, earning All-SEC second team honors twice and reaching a national ranking of #33 in singles. As a senior, she was named team MVP before graduating with a degree in Political Science.
Jaki has extensive coaching experience to match her playing experience. She was the assistant coach of the women's team at Florida International University, taking the program from unranked to #42 in the ITA 2016 rankings. The team reached their conference finals and had victories over top-40 teams Yale and Georgia State. Jaki has also trained top-flight ITF juniors and women on the WTA circuit.
Email: jalawi@armonktennis.com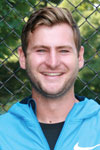 Angus Thomson
AITA Assistant Director
Angus is from Brisbane, Australia. He began playing tennis at 5 years old and became one of the top junior tournament players in Australia. After deciding to pursue an education in the U.S., Angus played for two Division 1 programs. He played his freshman season at the University of the Pacific in Stockton, California, holding the #1 doubles spot. Angus then transferred east to Robert Morris University, where he played three seasons at the #1 singles and doubles spots.
In addition to being a strong junior and collegiate player, Angus has much experience coaching all levels, from pee-wee through adults. He spent two years at Lifetime Tennis Academy in Brisbane and was the Assistant Tennis Director at Future Stars Summer Camp at Purchase College SUNY.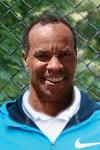 Phil Williamson
Senior Tennis Pro
Phil is from Mount Vernon, NY and attended Columbia University, where he helped lead the tennis team to two Ivy League titles. He then competed on the ATP Tour and made three appearances in the singles draw at the US Open, as well as qualifying draw appearances at the US Open, Australian Open, and Wimbledon. In addition, Phil played for Antigua in the Davis Cup and other international events. Phil was inducted into the Black Tennis Hall Of Fame in 2019.
Phil's coaching experience includes positions as Program Director with the Harlem Junior Tennis Program; Director of Tennis at the Tennis Club of Riverdale; Director of Tennis at Hudson Valley Health and Tennis Club; Head Coach and School Advisor for Academy Players at Ross School Tennis Academy; and as a personal coach. Phil currently holds life memberships with the United States Tennis Federation (USTA) and the American Tennis Association (ATA) and is a member of the United States Professional Tennis Association (USPTA) with an Elite Pro rating.
Ema Dancetovic
Tennis Pro
Ema is from Belgrade, Serbia, where she reached #9 in the European U-14 rankings. A graduate of Northwestern State University, Ema was twice named to the Southland Conference all-academic first team. She also was a member of the all-conference singles first team and all-conference doubles first team during her career.
In addition to her collegiate experience, Ema also competed in ITF tournaments in Europe, reaching as high as #1203 in singles and #1054 in doubles in the WTA rankings. At Armonk Tennis/Armonk Indoor, she teaches junior programs and gives lessons to players of all ages, as well as directs the AITA Junior Summer Camp. Previously Ema served as a coach at Future Stars Tennis Camp.
Stefanie Davidoff
Tennis Pro
A native of Brewster, NY, Stefanie is a graduate of the University of Miami and a former professional player on the USTA, ITF, and WTA tours. She served as an assistant coach for the Manhattanville College men's and women's tennis teams, and gives private lessons to juniors and adults in the area.
Stefanie's primary role at Armonk Tennis Club is JDP instructor.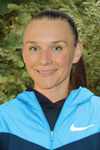 Alesya Dumova
Tennis Pro
Alesya is originally from the former Soviet Union and started playing tennis at the age of nine after moving to Brooklyn. By the time she was 12, Alesya was ranked #1 in the USTA Eastern Section in her age group and was top 10 in the 16U division. By 14, she was ranked #1 in the 18U division and was selected to participate in the Junior Federation Cup. Alesya then went on to play internationally and was ranked top 50 in the ITF junior circuit, eventually attending qualifying for the 2002 US Open.
Alesya played collegiately at San Diego State University, where she was team captain, attended the NCAA's for 3 years, earned All-MWC honors in doubles, and ranked as high as #29 in the ITA regional poll. Upon graduation, Alesya worked in Miami and Westchester County as a coach and manager for high-performance juniors, many of whom would go on to play Division 1 tennis and participate in prestigious tournaments.
Alesya's passion for teaching tennis to players of all ages and abilities is demonstrated by their ongoing successes and accomplishments at all levels of play.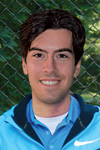 James Ham
Tennis Pro
James is from Rye, NY and attended Purchase College, where he played on the tennis team before graduating in 2020. Prior to joining Armonk Tennis and Armonk Indoor in 2022, James was a teaching pro and tournament director at Sportime Harbor Island and the John McEnroe Tennis Academy.
James works with players of all ages, with a focus on the Junior Development Program and private instruction.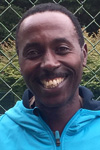 Webster Munyenyembe
Tennis Pro
Originally from Zambia, Africa, Webster trained for nine years at the ITF Tennis Center in South Africa. He was a highly ranked national junior player, played on the ITF Circuit for three years, and was a member of the Zambian Davis Cup team. He moved to the U.S. to play collegiately, first at Graceland University and then at Iowa State, where he graduated with a degree in Computer Engineering and Science.
After working for a few years in a profession related to his major, Webster decided to return to his passion of coaching. He is a certified PTR and ITF professional and recently worked at Pelham and Brae Burn Country Clubs. He is well versed in the USTA Quick Start program and has extensive experience working with high-performance juniors.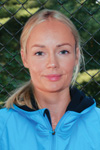 Nora Westbye
Tennis Pro
Originally from Norway, Nora graduated from Francis Marion University with a degree in Business Management. She was an all-conference and nationally ranked player in singles and doubles, and received team MVP in 2014 and 2015. She also won the Norwegian Club Championships in 2015.
Before coming to Armonk Tennis and Armonk Indoor, Nora was the Head Tennis Professional at the Bailiwick Club.
Stuart Smith
Field Sports Director
Upon graduating in 2001 with a BSc in Sports and Exercise Science, Stuart moved to the United States from England to pursue a career in professional coaching. He currently holds the NSCAA Premier Diploma, Advanced National Diploma, and the National and Regional Goalkeeping Diplomas, along with the English Football Association C-License. Stuart is the head of training and professional development for the Armonk Indoor coaching staff.
Stuart is committed to the development of soccer at various levels. He has set up and coached in various Academy, Travel and Premier soccer programs across Fairfield County. Stuart has also been the Girls JV coach at Greenwich High School since 2003.
Email: stuart@armonkindoor.com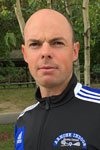 Karl Hogan
League/Tournament Director
In addition to directing Armonk Indoor's league and tournament events, Karl coaches for New York Soccer Club, a member of the United States Soccer Federation Development Academy. He is also director of coaching for Westchester's Armonk United and Castleford Rovers clubs and ran the Future Stars soccer camp from 2011-15.
Karl played soccer at the collegiate, county, and semi-professional levels in Ireland. He graduated from Letterkenny Institute of Technology in 2009 with a Business Degree in Sports Development and Coaching. Having begun his coaching education in 1999, he has gained various qualifications through the FAI, USSF, and NSCAA. He is an avid Crystal Palace supporter.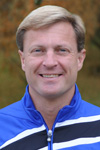 Adam Gerber
Lacrosse Director
Adam has over 20 years of experience coaching various levels of youth, travel, summer camp, and high school lacrosse. He has built an extensive network of lacrosse contacts, many of whom are currently coaching at the elite college level (Dartmouth, Princeton, etc.), and has successfully managed the college recruiting process for many players. In 1995, he helped coach Byram Hills to the Section 1 championship and handled the recruitment of his senior captain to Harvard. As a player, Adam was a first team NCAA All-Conference selection and a member of Team Toyota's elite team. Adam believes young players should find the balance between working hard at lacrosse and enjoying the game.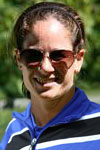 Rachel Milim
Lacrosse Coach
Rachel has 15+ years of experience coaching various levels of youth, travel, summer camp, and high school lacrosse. She was a four-time letter winner at Cornell University, where her team was ranked in the top 10 nationally all four years. As a senior, she was named team captain and was selected to the All-Ivy and Regional All-America teams. Rachel is currently the Director of Brant Lake Sports Academy, a unique summer camp for motivated, sports-loving girls ages 11-16. She lives in Armonk with her husband and three kids.